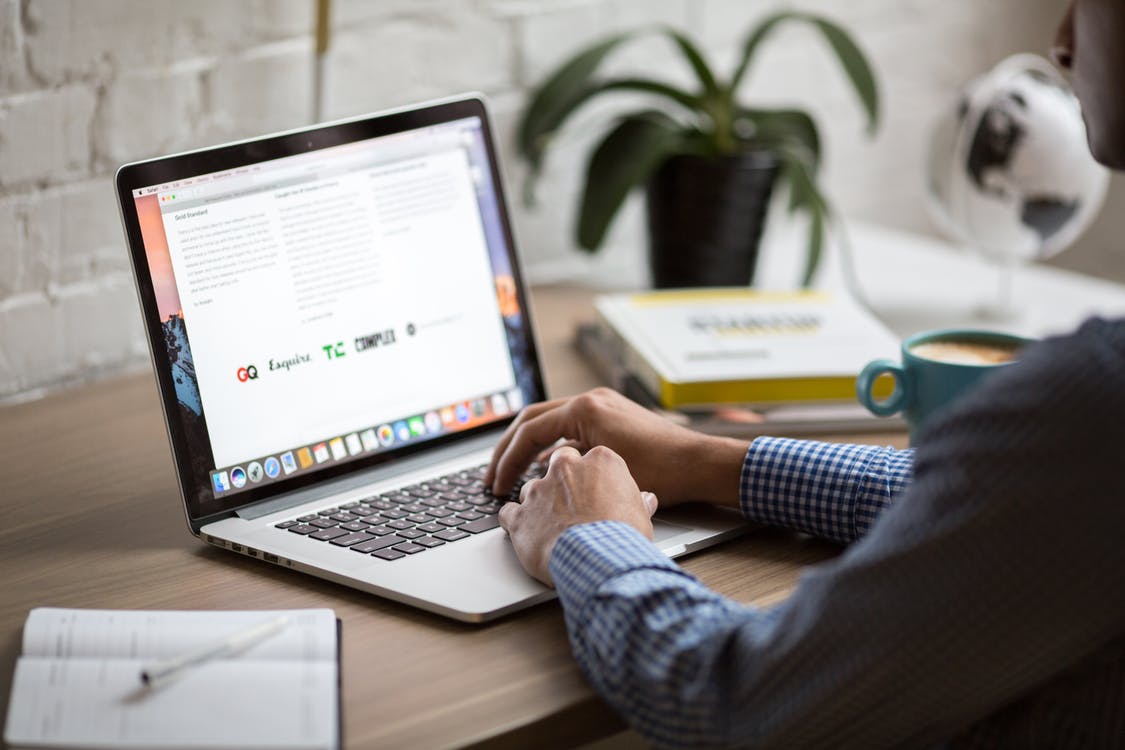 Image via Pexels
Having a home office can serve many purposes. In addition to having a chance to get some work done outside of regular working hours, you can also set up an area to run your own business or to have a dedicated space for studying. And if you have roommates, a private home office is a must. Here is how to create the ideal workspace when space is at a premium.

What Do You Actually Need?

When designing your first home office space, it is crucial that you understand what you actually need to get work done. For the most part, this will include a desk, high-speed internet access, and any specialized equipment required to do your job. If you don't have a lot of floor space to dedicate to an executive-sized tabletop, you can build your own floating desk with a few simple materials found at the local hardware store.

Something else to consider is the amount of noise floating around the room you've chosen. Although it can be difficult to find a quiet place in an apartment, you won't be doing yourself (or your career) any favors by setting up at the dining room table. Even if you have to convert the corner of your bedroom into an office, do prioritize solitude. With a little creativity, you can even turn part of your small living room into a soothing area where you can concentrate.

Lighting is another area to pay attention to. The type of light you subject yourself to can have a big influence on whether or not you are productive. If possible, find a spot with access to a window or, at the very least, make sure that you have indirect and direct lighting coming from all angles. If you routinely pull away from the computer for work, such as if you must draw or sketch, you'll also need plenty of task lighting.

The Extras

Once you have the basic layout of your office, you can start adding small touches to cater it specifically to you and your needs, just be sure to organize thoughtfully. This might be anything, but a few suggestions are to invest in a comfortable office chair and to hang a few family photos on the wall. This will give it a personal touch without cluttering things up.

If you're a coffee drinker, you might also want to spend some money on a personal coffee maker. Ideally, one you can program to have your morning inspiration ready when you are. These can get pricey quickly, however, so do make a point to check prices and features so you know you're getting exactly what you want and need.

Cost Considerations
When budgeting is a concern, it pays to know ahead of time how much you can expect to spend. Depending on what you already own, it doesn't have to break the bank. An office might be pricey, however,if you don't have a tech set up just yet. A computer, for example, should cost you around $1000 (less if you do not need power to run memory-intensive programs). If you work as an employee instead of a freelancer, your work may also provide you with the equipment you need. Simple notes your office budget should also include a printer, office supplies, and, of course, the little extras from above. If your office is going to be used exclusively for work and you are self-employed, you may be eligible for a home office deduction, and those office essentials can be written off, so save your receipts.

As you get set up and learn what you need and what you don't, you'll find that you do not have to have 300 square feet of space to be productive, just a little ingenuity. Just remember to keep things quiet, well lit, and outfitted with everything you need to get the job done, whatever that job may be. A little space can go a long way, if you know how to use it efficiently.
Living in New York can definitely be a challenge when it comes to finding a space that can fit all of your stuff. Luckily, what you sacrifice in apartment size in the city, you make up for in exciting opportunities. Ready to find the perfect apartment? Start HERE.
Written By: Alice Robertson