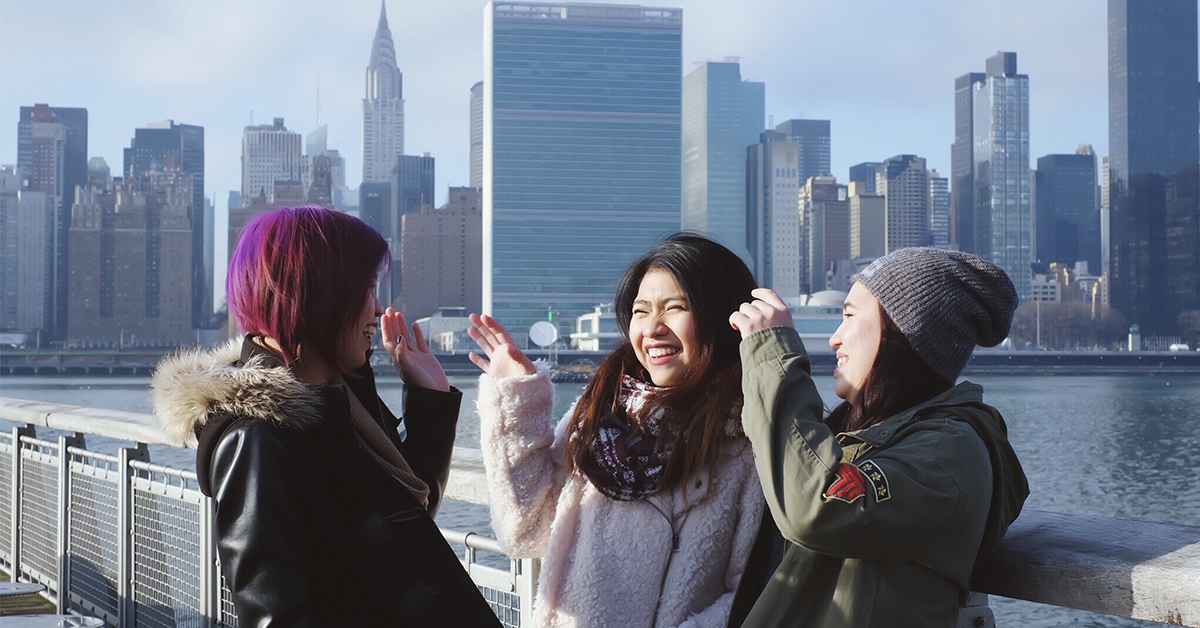 If you're planning to move to New York City, one of the most affordable ways to do so is to live with a roommate. Living with a roommate in New York doesn't only make the rent doable. It also provides you with live-in companionship in a city that can sometimes feel overwhelming and isolating.
People planning to move to NYC often have roommates in mind when they go. However, if you want to live with someone in the city, but you don't know anyone there, fear not — you're not out of luck. You can actually advertise for a roommate to live in your space with you.
Where to Advertise for a Roommate in NYC
If you are planning to advertise for a roommate in NYC, the following places are good options for posting an ad:
SpareRoom: a site dedicated to helping individuals find open rooms or other individuals to live with
Roomi: a site for finding roommates, and it can help you find a roommate looking for an apartment, an apartment with an open room, or someone else looking to find a person to apartment hunt with.
Diggz: this service matches roommates in NYC. You can either find a roommate or list an open room that you have.
Roomiematch: the name says it all. View roommate profiles and find the right person to live with (this one is good at filtering out "spam" and "scum").
Advertising for a roommate in NYC is pretty simple — but there are some important things to keep in mind when you go through the process to ensure you end up with the right match.
Here are some things you should avoid doing when you start your hunt for a roommate in New York.
Don't Be Wishy Washy About Price
When you're looking for a roommate for a space you've already picked out — or you're looking for someone to find a space with you — don't be unclear about the price. Set a firm budget, then clearly communicate what you expect the other person to pay. By being clear about price upfront, you can ensure that you don't get into disputes later on or spend time looking at property you can't actually afford living in.
Don't Forgo Your Personal Priorities
What's important to you in a living space? What's important to you in a roommate? Make a clear list of these before you go into the roommate hunting process. Then, when you interview potential roommates to live with you, make sure your priorities align. Personal preferences matter when it comes to your living space, and by making sure your roommate values the same things as you do, you can ensure your living experience is as stress-free and enjoyable as possible.
Don't Only Communicate Online
You're going to live with person that you're advertising to, so it's important that you meet in person and not just online. Pick a public place to meet the first time, and bring another friend or family member with you. By meeting in person and not just communicating online, you can ensure that the person really is who they say they are, and that you actually have personalities that click well enough to live together.
Don't Consider a Location You Won't Be Happy With
Yes, choosing a roommate can improve your living experience in NYC. However, you shouldn't necessarily prioritize the person you live with over the neighborhood you live in. You may find the perfect roomie, but if the apartment is two hours from your office or in a neighborhood you find either overwhelming or uninspiring, you're not going to be happy at home. When you advertise for a roommate in New York, make sure you look for the right person, the right price AND the right location.
Living in NYC can feel daunting, but the whole experience can be made more manageable — and more enjoyable — by finding a roommate to experience it with. If you plan to advertise for a roommate in NYC, keep the above tips in mind and you can ensure that you end up living with someone you appreciate.